April 11, 2022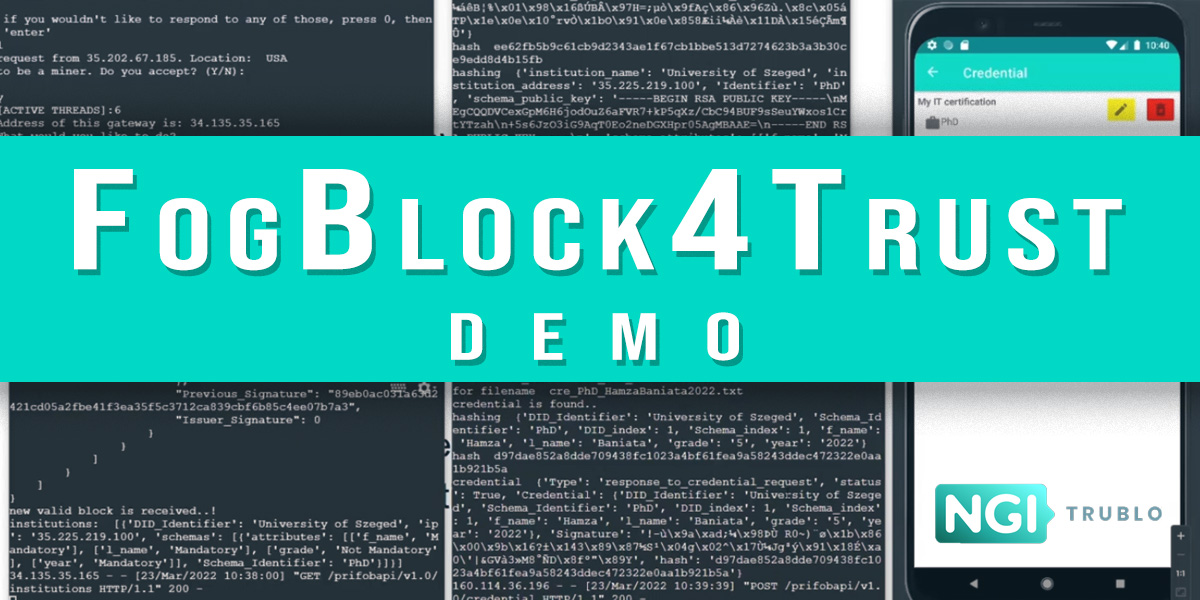 A new 20-minute video demo of the FogBlock4Trust project is now available!
The FogBlock4Trust project is being carried out under the EU-funded TruBlo project, which is part of the NGI (Next Generation Internet) initiative.
The FogBlock4Trust solution is planned as a global institution/provider accreditation and credential verification system. It aims to provide users with a credential management system made trustworthy and reliable with the help of blockchain assisted cloud and fog computing.
The demo video can be viewed on the project's official website
Page last modified:
April 11, 2022