The faculty staff of the Department of Software Engineering are active participants in various international professional communities related to their competence areas. This includes both academic and industrial conferences, workshops, and other forums. Many faculty members are regularly invited as speakers, and they participate in conference organization, program committees, and journal editorship, among others. Below, we list conferences that were organized primarily by Department staff. All events are internationally recognized, prestigious meetings in their respective areas and are related to certain competence areas of the Department.

The Department sponsored, and was a co-organizer of, multiple instances of the Hungarian localized Software Freedom Day / Free Software Conference, the latest being held in 2019.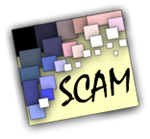 A senior faculty member was a General Chair of the 18th IEEE International Working Conference on Source Code Analysis and Manipulation (SCAM 2018) that was held from September 23-24, 2018 in Madrid, Spain. The SCAM conference aims to bring together researchers and practitioners working on theory, techniques, and applications that concern analysis and/or manipulation of the source code of software systems.

The16th European Conference on Software Maintenance and Reengineering (CSMR2012) was held from March 27-30, 2012 in Szeged. CSMR is the leading European conference on the theory and practice of maintenance, reengineering and evolution of software systems. It promotes discussion and interaction among researchers and practitioners about the development of maintainable systems, and the evolution, migration and reengineering of existing ones.

In September 5-9 2011, the 8th joint meeting of the European Software Engineering Conference and the ACM SIGSOFT Symposium on the Foundations of Software Engineering (ESEC/FSE2011) was held in Szeged. ESEC FSE is an internationally renowned forum for researchers, practitioners, and educators to present and discuss the most recent innovations, trends, experiences, and challenges in the field of software engineering. Held bi- annually, ESEC/FSE brings together experts from academia and industry to exchange the latest research results and trends, as well as their practical application in all areas of software engineering.
In 2005, our researchers participated in organizing the 21st IEEE International Conference on Software Maintenance (ICSM2005). ICSM is the leading international event in the software maintenance field. The importance of software maintenance is being increasingly recognized, both in terms of professional activities and of public perception, hence it is vital for the community of researchers and practitioners to publish, present, and debate the latest results in the field. The ICSM proceedings present works of outstanding international excellence, where reports on the latest advances of the field may be found.
In 2002, our researchers participated in organizing the 6th European Conference on Software Maintenance and Reengineering (CSMR2002) in Budapest.
In 1989 and in 2001, the 1st Symposium on Programming Languages and Software Tools (SPLST) and the 7th Symposium on Programming Languages and Software Tools (SPLST2001) were organized by the researchers of the Institute of Informatics, University of Szeged. SPLST is a series of conferences that have been organized every two years since 1989. The aim of SPLST is to provide a forum for software scientists to present and discuss recent research and development in computer science.
Page last modified:
October 8, 2019