June 21, 2023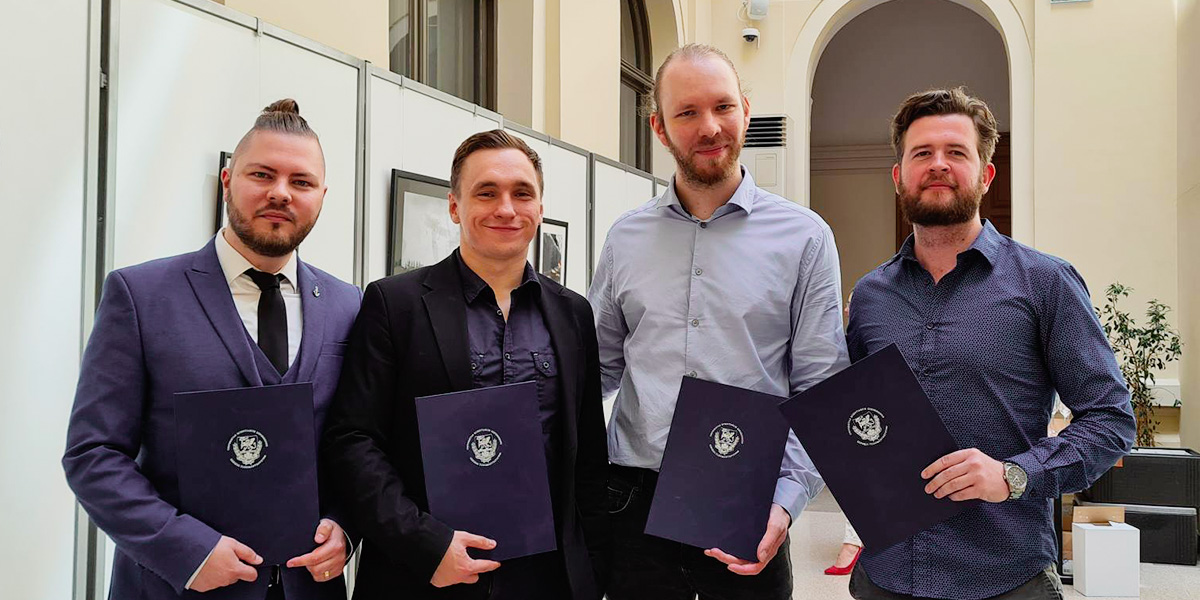 Dániel Vince, András Kicsi, Dr. Gábor Antal, Dr. Tamás Pflanzner, and Dr. András Márkus (Department of Software Engineering) received certificates of their scholarships in the National Excellence Program of Hungary.
More than 300 university students received scholarships for the period of September 2022 - August 2023, the certificates for which they accepted in person within the framework of an event held at the rector's office building on the 13th of June.
The New National Excellence Program is a scholarship program established by the Government of Hungary designed to foster excellence in higher education within the country. This program is aimed at supporting and nurturing the upcoming generation of Hungarian researchers and artists and inspiring them to pursue and remain in scientific and artistic careers.
You can read more about the event on the University of Szeged's website.
Page last modified:
June 21, 2023