April 27, 2022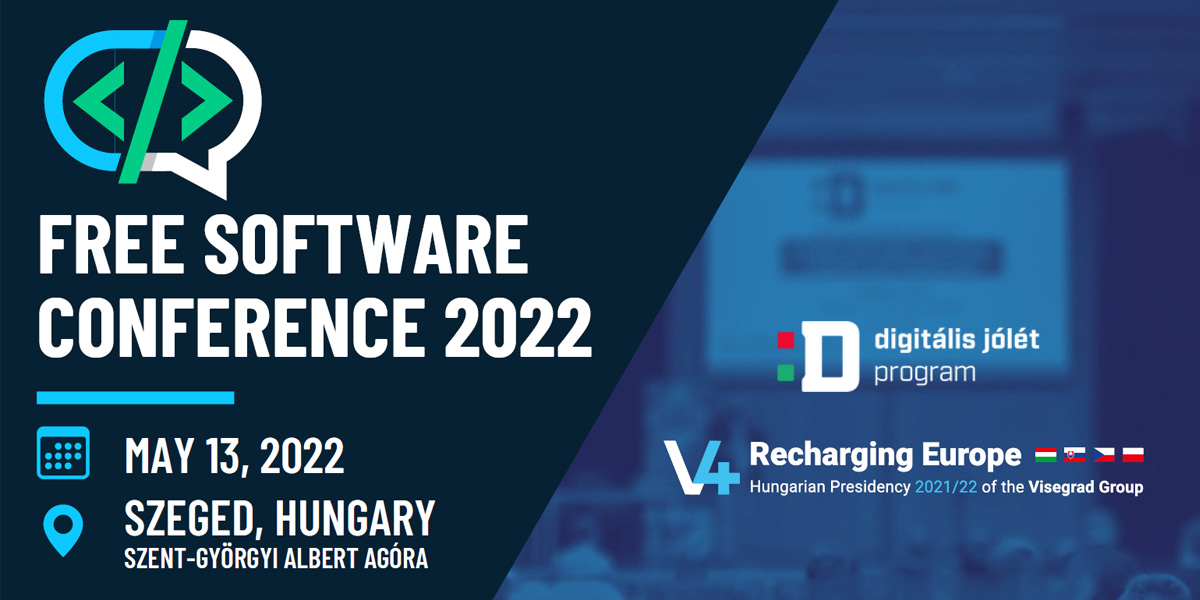 This year, the Free Software Conference will be held at the Szent-Györgyi Albert Agora in Szeged on Friday 13 May.
Participation is free of charge, but registration is required. You can take part in person, or even online. Check out the more than 30 interesting presentations and register now!
The aim of the event is to explore the potential of free software even more than before, gaining new knowledge and building professional relationships. The event is open to both novice home users and professional programmers and administrators, as well as entrepreneurs, governmental and educational users. In recent years there have been 30-40 speakers and 300-400 participants. This year, for the first time, we will be broadcasting the conference live, and it will also be possible to present even remotely in English or Hungarian.
If you are interested in open-source technologies or software/systems based on them, we would love to have you!
Page last modified:
April 27, 2022