May 05, 2021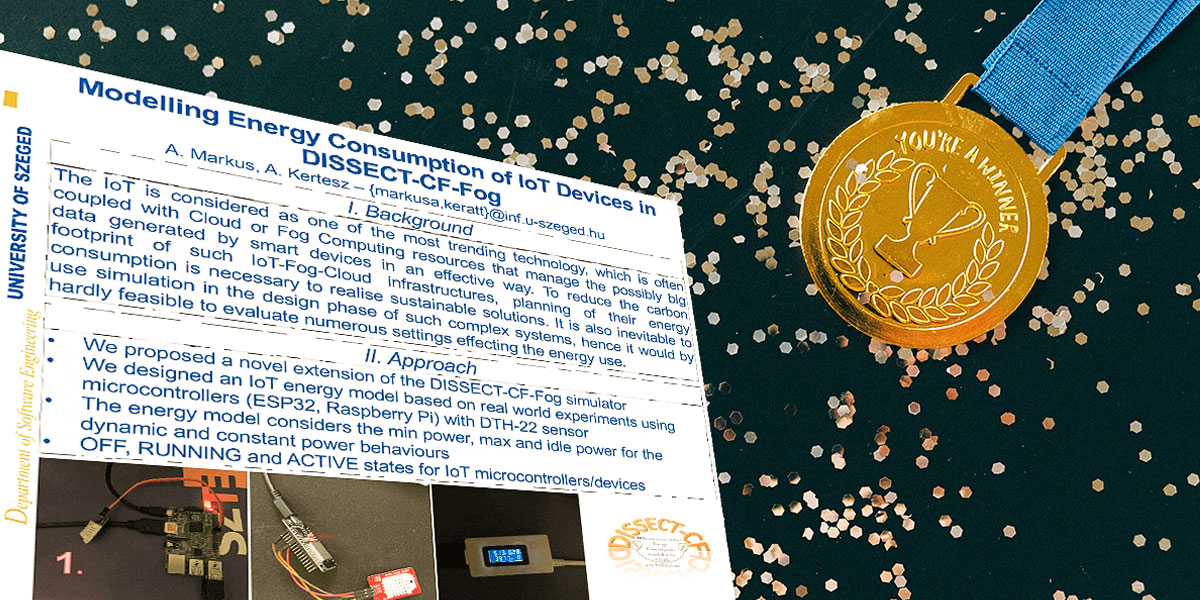 András Márkus (Department of Software Engineering) has won the CLOSER 2021 Best Poster Award!
His work, titled "Modelling Energy Consumption of IoT Devices in DISSECT-CF-Fog" introduces their approach to simulating IoT devices with minimal power consumption to reduce carbon footprint and maintenance costs.
The poster can be viewed on the conference's website.
You can also find it listed among previous awards.
Page last modified:
May 5, 2021