December 17, 2020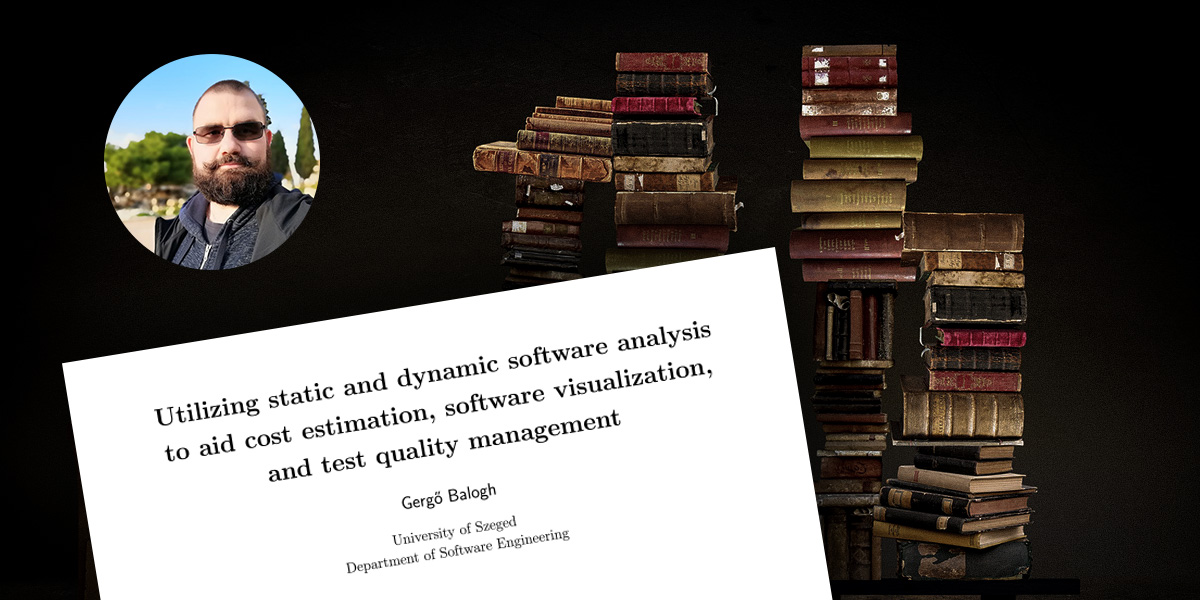 Gergő Balogh (Department of Software Engineering) earned his doctoral status after having successfully defended his doctoral thesis this Monday.
During his doctoral studies his supervisor was Dr. Árpád Beszédes.
His thesis, titled Utilizing static and dynamic software analysis to aid cost estimation, software visualization, and test quality management aims to help software developers throughout the development process with the help of meaningful insights, methods, and practical tools.
The abstract and the thesis itself can be found in the University's repository of dissertations.
Page last modified:
December 18, 2020