October 14, 2020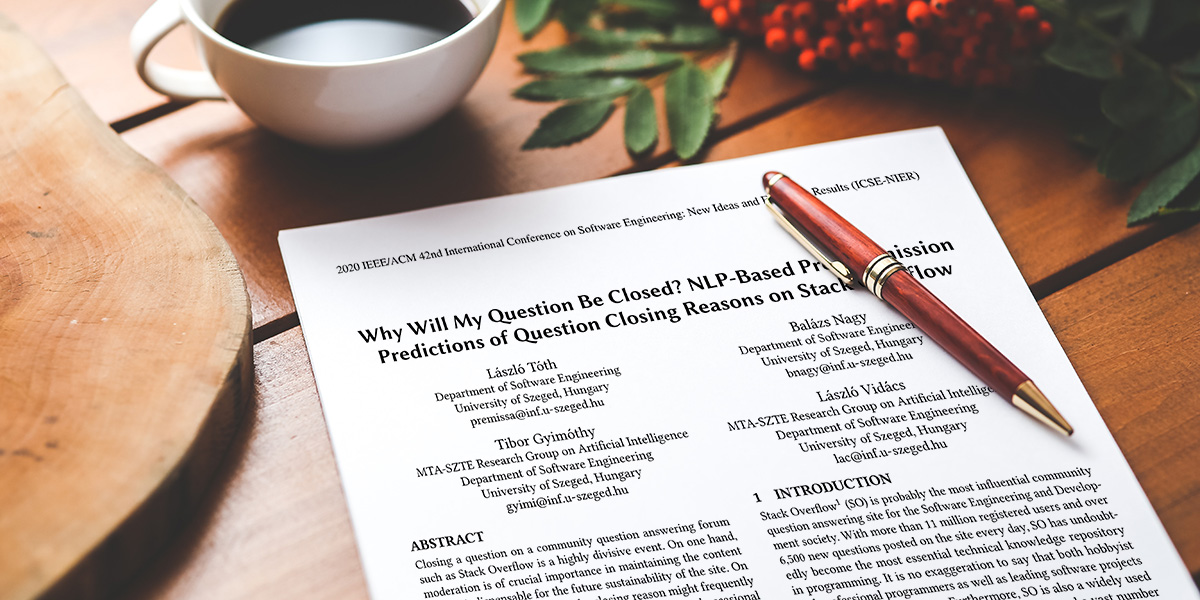 This summer, our colleagues from the Research Group on Artificial Intelligence (RGAI) had the opportunity to present their work at the 2020 ICSE (International Conference on Software Engineering), which is the most prominent conference in the field. The conference was held virtually from July 6 to July 11, 2020.
László Tóth, Balázs Nagy, Tibor Gyimóthy, and László Vidács published their paper, titled "Why will my question be closed?: NLP-based pre-submission predictions of question closing reasons on stack overflow" in the track New Ideas and Emerging Results (NIER), which was accepting short reports of forward looking and innovative ideas in Software Engineering.
In their research, they designed deep recurrent neural networks to accurately predict the fate of a Stack Overflow question prior to its actual submission. A binary classifier capable of predicting whether the question will be closed after posting, as well as a novel multiclass classifier that also estimates the most likely closing reason have been proposed. The most important peculiarity of their classifiers is that they solely rely on the raw text of the question as typed by the user.
Although this research focused on Stack Overflow, the results of the experiments can be generalized to various similar use cases, where the task is to predict a possible rating of a text-based proposition.
The paper can be read here.
Page last modified:
October 22, 2020